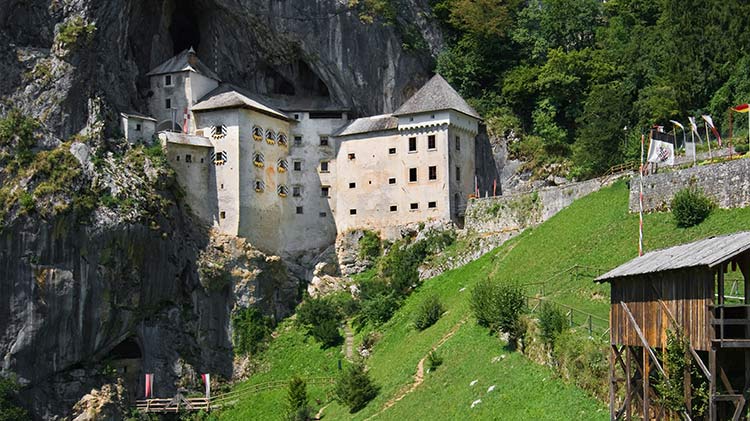 Postojna Caves and Predjama Castle, Slovenia
Date: Aug 15 2020, 6:30 a.m. - 9 p.m.
Outdoor Recreation - Caserma Ederle Bldg. 249 Google Map
The Postojna cave system covers over 21 kilometers and features amazing formations made from constantly dripping water. While some tunnels are flooded and unable to be entered without special equipment, we will be touring some other great caves in the system and taking in the beautiful sights. It's cold in these underground caves, so bring a warm jacket!
For a turn aboveground, we will visit Predjama Castle, an impregnable fortress built out of the mountain itself. This centuries old castle is full of history and the perfect way to finish off your day in Slovenia.

Drive Time to the Caves: approximately 3 hours
Departs:
Ederle Outdoor Rec, 6:30 a.m.
Del Din Shoppette, 7 a.m.
Includes:
Transportation
Entrance fee and tour of the caves
Entrance fee of the castle
Trip facilitator
What to Bring:
Tourist Passport
Warm jacket for the caves
Euro for purchases
Camera
Water
Snacks
Activity Appropriate Clothing
Comfortable Walking Shoes
This cave is a beautiful sight to see. Don't miss out on this opportunity.
Get updates, information and more! Follow us on Facebook.
Visit our facility page and scroll down to the Frequently Asked Questions (FAQ) section, to find answers for many of your trip and program questions.
Cost
$105.00 Adults 13 and over
$65.00 Ages 4-12 years
$15.00 Ages 3 and under
Registration Info
Tourist Passport Required
Register with Outdoor Recreation in person or over the phone by calling +39 0444-71-4900 (DSN: 646-4900).
Contact