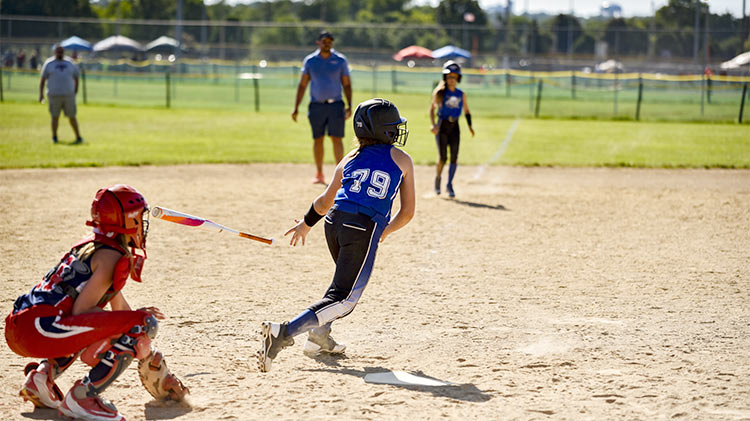 CYS Baseball, Softball & T-Ball Enrollment
Vicenza CYS Sports and Fitness - Villaggio Housing Area Bldg. 702 Google Map
It's time for America's pastime! CYS is offering Baseball, Softball and T-ball this spring. The sports can be enjoyed by all, though Softball is most often played by female teams. All skill and experience levels are welcome for all age groups!
Important dates and schedule:
Enrollment period: February 19 - March 9
Season: Begins April 23 and runs until the end of May
Weekly games:

Held evenings for the younger groups
Held on Saturdays for Bantams and Juniors
Season information:
For youth ages 3-15 years:

Bambinos (ages 3-4 years)
Peewees (ages 5-6 years)
Minors (ages 7-9 years)
Bantams (ages 10-12 years)
Juniors (13-15 years)

Practices will be held at the Villaggio Youth Sports Fields and the Ederle Softball Field
Equipment information:
Players will be provided uniforms that includes a jersey and hat
All team equipment will be provided including balls, bats and protective gear
A limited number of baseball gloves will be available
Individuals are encouraged to bring their own gloves
Cleats are not required but are highly encouraged for ages 9 years and older — metal cleats are not allowed
Hey batter, batter! Register to swing into action or be left out!
Get updates, information and more! Follow us on Facebook.
Cost
$25.00 for ages 3-4 years
$45.00 for ages 5 years and older