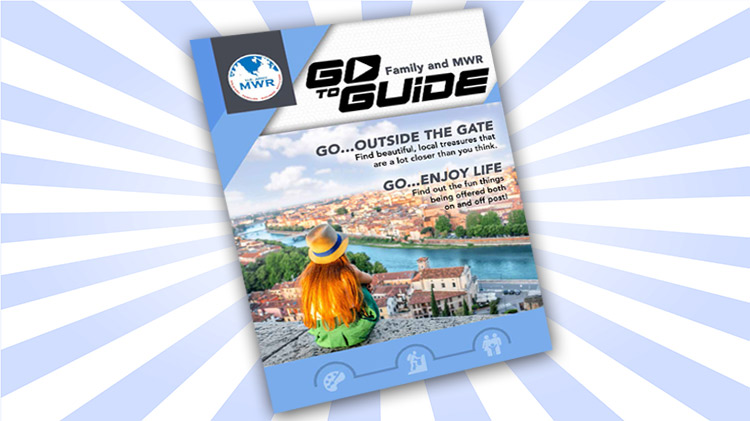 Find useful information about Family and MWR programs and facilities as well as information on living in Italy all in one place with our Go To Guide!
You can pick up a printed copy at various Family and MWR facilities or view here (.pdf, 5.44 MB).
Get updates, information and more! Follow us on Facebook.