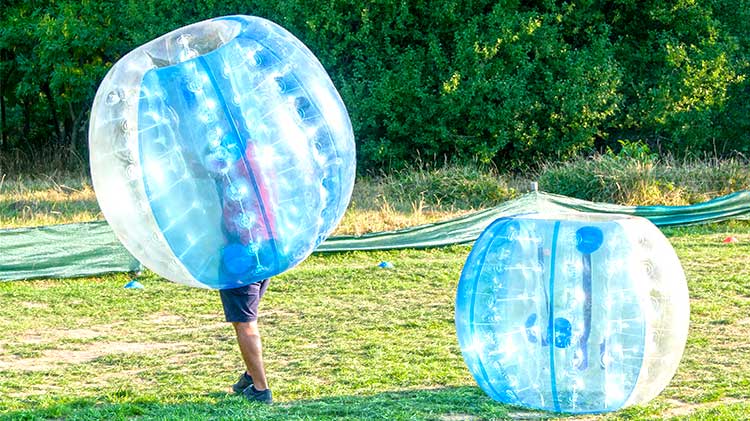 Vicenza Better Opportunities for Single Soldiers(BOSS)
BOSS is renting out knockerballs!  This is a great opportunity for you to try out a new and fun sport and to support the BOSS program at the same time.
Watch a knockerball promo video
More information:
Knockerball is exhausting so be prepared for a full-body workout
Waiver must be completed prior to participation
All proceeds will go to the BOSS program
Skip your regular exercise routine for the day and play knockerball instead!
Get updates, information and more! Follow us on Facebook.
Cost
One hour packages:
$150.00 - 6 ball package (3 vs. 3)
$200.00 - 8 ball package (4 vs. 4)
$250.00 - 10 ball package (5 vs. 5)
$50.00 - extra hour of play to your package
For events longer than one hour, please contact BOSS for a quote
Registration Info
All knockerball rentals are done by appointment and set up by BOSS personnel
Please call 335-696-5672 to schedule your rental
Contact