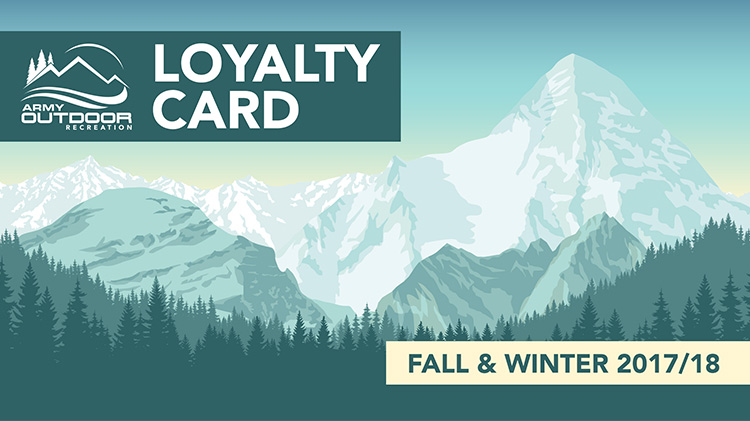 Outdoor Recreation - Caserma Ederle Bldg. 249 Google Map
Outdoor Recreation is proud to present their brand new Loyalty Card program! For every trip you take with us, you'll earn a stamp in your card. Every stamp you get will bring you one step closer to a special gift from us! Once you've hit 4 stamps, you'll receive your first stamp. After seven you'll receive another. On your tenth stamp you'll have a chance to choose a gift which may contain a prize certificate good toward a free trip anywhere we go!
Winter loyalty card program runs: October 1 - March 30
Earns stamps through:
Adventure trips
Cultural trips
Overnight trips
Express trips
Head in to Outdoor Recreation as soon as possible and get signed up! While you're there you can even sign up for your first trip to receive your first stamp!
Get updates, information and more! Follow us on Facebook.