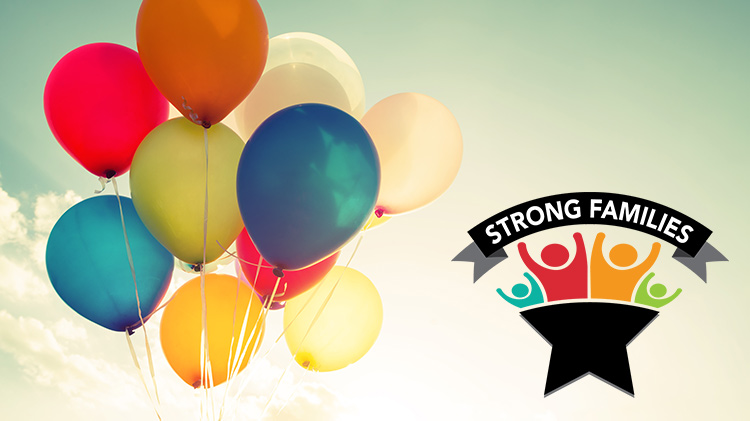 Strong Families Challenge
Family and MWR
Don't miss your chance to hang out with friends and family while enjoy a chance to win big prizes! The Strong Families Challenge is a Family and MWR program aimed at building up resiliency and strengthing the community through MWR's various recreation activities/facilities and Army Community Service offerings.
Who Can I Participate?
Don't let the name fool you, the Strong Families Challenge isn't just for families. We've opened it to the "Army Family", meaning you can be:
Battle Buddies
Friends
A couple without children
A couples with children
A spouse with her child/children (while a spouse is TDY or deployed)
As long as you're not by yourself and you are a valid ID cardholder you're open to be entered into the prize drawing.
Please note: Local National employees and those without authorization to use Family and MWR facilities are not open to participate.
Where Can I Participate?
If MWR offers it, it counts! It doesn't even need to be something that cost you a dime.
Some on-post examples would be:
Month of the Military Child events
Child Abuse Prevention Month events
Outdoor Recreation trips and classes
ACS classes
Arena bowling specials
Arts & Crafts classes or studio time
BOSS trips or volunteer opportunities
CYS activities and sports
Library clubs and story times
Soldiers' Theatre classes
How Do I Win?
Winning is as easy as: Pick! - Click! - Post!
Pick!
The first step is simple: go out and have fun! Family and MWR facilities offer a wide range of activities and free classes. We also have various special events you can attend. Pick what you and your "Family" would like to do and then go there and do it. Enjoy!
Click!
Step two is just as easy: take out your camera and take a picture! Once you're in an MWR facility or at one of our special events, bring out your camera or smartphone and snap a picture of your "Family" having fun! It's as simple as that and only takes a second.
Post!
Got that great picture? Time to post it or share it with us! Go to the Vicenza Family and MWR Facebook page and post your picture there or you can choose to email it to us instead. The more pictures you post to us, the more entries you'll have in the prize drawing!
What Can I Win?
The Strong Families Challenge has always been great and giving away some big prizes. You can win:
Two nights away at Edelweiss Lodge and Resort
Hundreds in Commissary gift cards
Free Outdoor Recreation tripsFree Outdoor Recreation trips
PX gift cards
Free car washes
Free bowling
Free Arts & Crafts Center studio time
MWR prize packages
More!
What If I Don't Have Facebook?
Not into the social media scene? No problem! You can submit your photo entries and selfies by emailing us using the email button below.
Don't miss out! Get in the challenge!
A Bonus Way To Have More Entries in the Drawing:
Have you see the Family and MWR Go To Guide? If not, swing by the Ederle mail room or one of MWR's many facilities and pick up a copy. Inside you'll find lots of great, useful information as well as various advertisers. If you and your "Family" are using or visiting one of these advertisers, you can snap a picture while you're there and have that count as another entry in the prize drawing!
These off-post examples would be:
La Corte Dei Miracoli Real Estate
Il Tinello Steakhouse
Bikes & More
Dentisti Vignato
Sarandria
Global Credit Union
Von Casa Galco boarding/breeding/training
USAA
Tailor Shop Idrizi
Hong Kong Ristorante
Vetrocar auto glass repair/replacement
Dr. Marcus De Luca Chiropractic
Locande Veneta
Frantoio Olive Barbarano
Bebo Bistro in Quinto Vicentino
Venice Kayak
BellAsolo
Villa Bazzolini Loredan
Elios Ceramiche
Massage Relax
Bamburger
BluSub
Giaovanna Gavazzo Tours
Albaspina BioAgriturismo
Bonamini
Villa De Winckels
Gateway2Verona
Mmove Into Nature
Val Formica
Arthur Murray Dance Studio
Corte Igor Taxi/Transfers
Ladies and Gentlemen Tattoo
TasteVenice
Centro Ortodontico Vicentino
So get into the challenge today before it's too late!
Get updates, information and more! Follow us on Facebook.
Registration Info
No need to register, just pick, click and post!
Contact