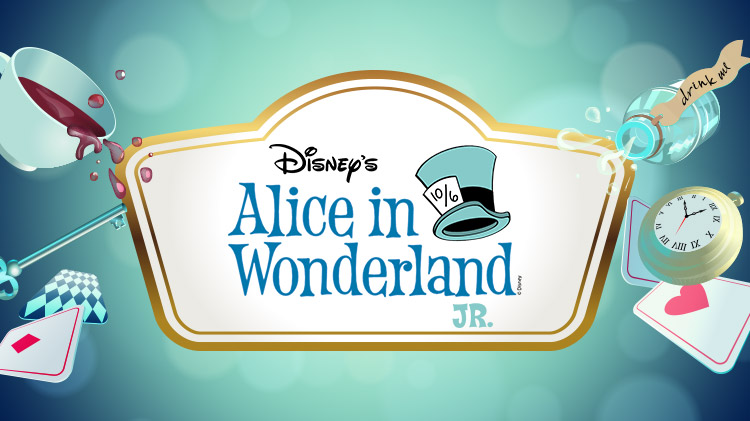 Auditions for "Disney's Alice in Wonderland, Jr."
Note: This event has already passed.
Date: Mar 4 2019, 4 p.m.
Soldiers' Theatre - Caserma Ederle Bldg. 11 Google Map
Travel down the rabbit hole and join Alice, one of literature's most beloved heroines, in her madcap adventures. Featuring updated songs from Disney's thrilling animated motion picture, Disney's Alice in Wonderland JR.is a fast-paced take on the classic tale and a great opportunity for youth to be involved in theatre.
Premise:
The ever-curious Alice's journey begins innocently enough as she chases the White Rabbit. Her adventures become increasingly more strange as she races the Dodo Bird, gets tied up with Tweedle Dee and Tweedle Dum, raps with a bubble-blowing Caterpillar and beats the Queen of Hearts at her own game! Roles are plentiful, including three Cheshire Cats and dozens of other wonderfully wacky characters, providing plentiful opportunities to showcase students of all different musical skill levels. A chorus of kids playing in the park, rock lobsters, talking fish, royal cardsmen, unbirthday partiers, as well as a group of mean-girl flowers and all the quirky characters we've grown to love from Disney's thrilling animated motion picture.
Audition Dates:
Monday, March 4 at 4 p.m. (ages 8-10 years old)
Tuesday, March 5 at 4 p.m. (ages 11-14 years old)
Wednesday, March 6 at 4 p.m. (ages 15-18 years old)
Audition Information:
Roles for youth performers ages 8-18
Only 30 roles available
No experience necessary
Auditions consist of learning a song/dance from the show taught at the auditions
Wear comfortable clothing and footwear
Everything will be taught at auditions
Rehearsal Information:
Rehearsals begin March 11
Rehearsals are Monday-Friday
Daily rehearsals in late afternoon/early evening
No rehearsals during Spring Break
Performances are May 3-12 on Thursdays, Fridays, Saturdays and Sundays
Please Note: Performers should expect to totally commit the time necessary for all rehearsals during the production period.
A great chance for youth to learn and be involved in a great musical theatre experience!
Get updates, information and more! Follow us on Facebook.