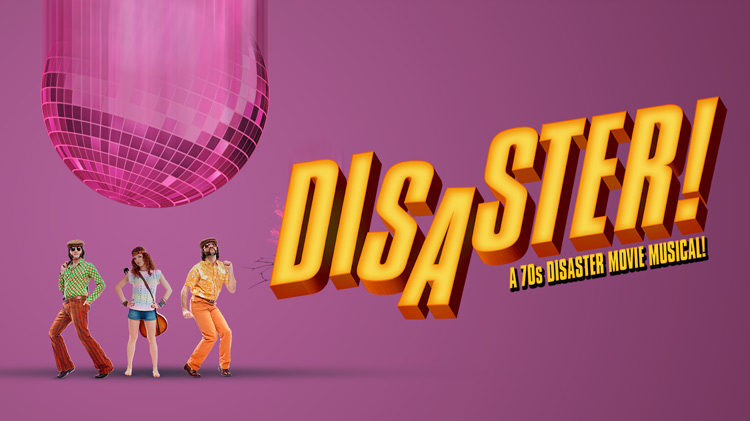 Disaster! - The 70's Disaster Movie Musical
Note: This event has already passed.
Date: Mar 15 2019, 7:30 p.m.
Soldiers' Theatre - Caserma Ederle Bldg. 11 Google Map
Earthquakes, tidal waves, infernos and the unforgettable songs of the '70s take center stage in Broadway's new, side-splitting homage to classic disaster films. Straight from Broadway, "Disaster" features some of the most unforgettable songs of the '70s. "Knock on Wood," "Hooked on a Feeling," "Sky High," "I Am Woman" and "Hot Stuff" are just a few of the scintillating hits in this hilarious, over-the-top, tongue-in-cheek, zany, crazy, silly and just-plain-fun musical comedy. Audiences and critics are wild for this hilarious homage to the era of bell-bottoms, platform shoes and the hustle. With larger-than-life characters, snappy dialogue and some of the most recognizable songs of the '70s, Disaster! will have you dancing in your seats and rolling in the aisles.
Performances:
March 1-17
Fridays & Saturdays at 7:30 p.m.
Sunday Matinees at 2 p.m.
Please Note:
Tickets sell fast so make your reservations early
USAG-Italy's entry in the IMCOM-Europe Tournament of Festival of Plays competition
Adult language and situations - not suitable for children (Equal to PG-13)
Don't miss it!
Get updates, information and more! Follow us on Facebook.
Cost
$15.00 Adults
$12.00 Youth
Registration Info
Tickets sell fast so make your reservations early!
Contact