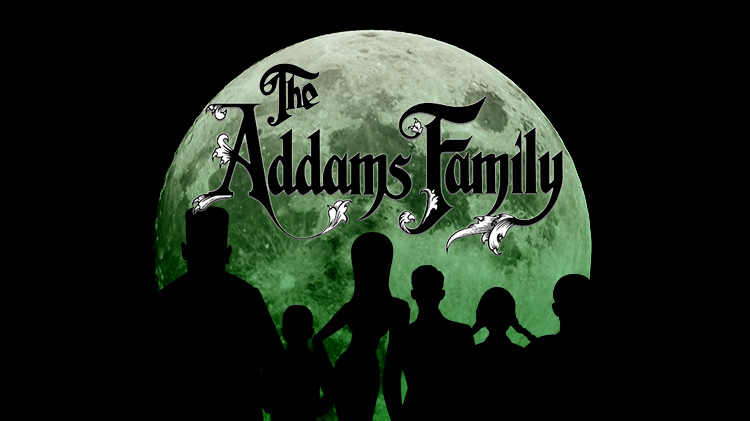 "The Addams Family" Auditions
Note: This event has already passed.
Date: Jan 6 2020, 6:30 p.m.
Soldiers' Theatre - Caserma Ederle Bldg. 11 Google Map
In the kooky, upside-down world of the Addams Family, to be sad is to be happy, to feel pain is to feel joy, and death and suffering are the stuff of their dreams. Nonetheless, this quirky family still has to deal with many of the same challenges faced by any other family, and the spookiest nightmare faced by every family creates the focus of the musical: the Addams kids are growing up. And now, Gomez and Morticia, have to deal with their dark, macabre, beloved daughter Wednesday, falling in love with a "normal" boy! In one fateful, hilarious night, secrets are disclosed, relationships are tested, and the Addams family must face up to the one horrible thing they've managed to avoid for generations: change!
Join the cast of this new Broadway musical at the Soldiers' Theatre!
Additional Information:
Very large cast is needed, ages 16 and up.
No experience necessary.
Major Roles: 6 men & 4 women
All Your Favorite Roles: Gomez, Morticia, Wednesday, Pusgley, Uncle Fester, Lurch & More!
Large Chorus/Ensemble
Looking for actors, singers, dancers
Sense of humor and sense of fun needed for this wildly funny show.
Musical auditions consist of singing a song from the show taught at auditions.
Dance auditions consist of learning simple dance steps taught at auditions.
Acting auditions consist of cold readings from the script.
Wear comfortable clothes and footwear.
Performance Dates: March 6-22
We need you! This is a great chance to get involved at Soldiers' Theatre.