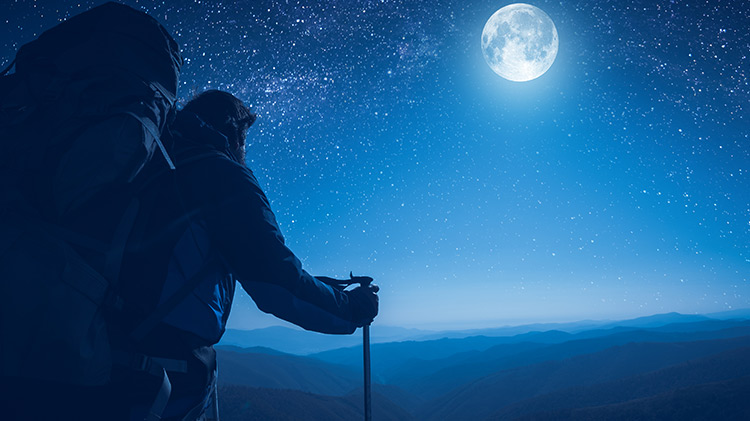 BOSS 52 Tunnels Night Hike
Date: Jul 5 2020, 6 p.m.
Vicenza Better Opportunities for Single Soldiers (BOSS) - Del Din Bldg 41 Google Map
The Road of 52 Tunnels — also known as the Strada delle 52 Gallerie — is an important part of World War I history. Built in 1917, the road was used to provide lateral lines of communications and supplies to the Italian V Corps in the Pasubio area. The Gallerie was needed to quickly move troops and equipment along a line out of sight and artillery fire of Austrian and Hungarian enemy forces.
Join BOSS as we hit the trailhead once the sun has gone down and the full moon has risen. The route is more than 10 miles long, and along the way you will enjoy scenic views painted by the moonlight (weather permitting).

Includes:
Our destination: Mt. Pasubio
Estimated drive time: 1 hour 30 minutes each way
Departs:
Ederle Outdoor Recreation at 6 p.m.
Del Din Shoppette at 6:30 p.m.
What to Bring:
Flashlight or head-mounted light
Hiking boots
Layers for cold or warm hiking
Euro for purchases (dinner, etc.)
Water and snacks
Camera
Hydration device
Windbreaker
Adventure and history in a perfect blend. Sign up today!
Visit our facility page and scroll down to the Frequently Asked Questions (FAQ) sections to find answers to many of your trip and program questions.
Get updates, information and more! Follow us on Facebook.
Cost
$10.00 for transportation
Registration Info
Participant numbers and space are limited, so sign up soon!
Sign up by July 2 at Outdoor Recreation on Ederle.
Contact