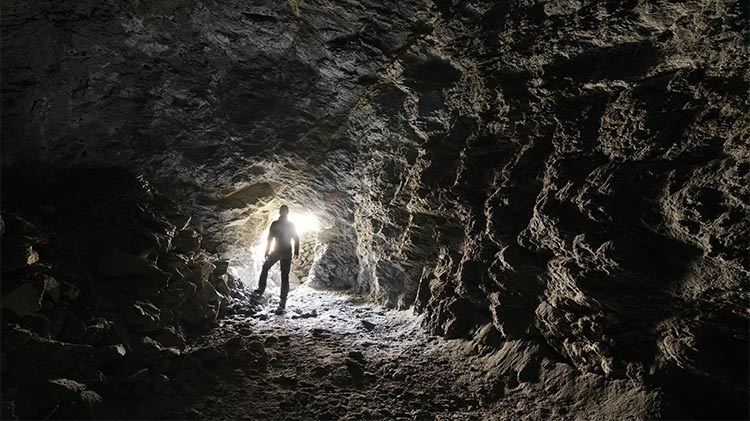 Caving the Buso della Rana
Date: Sep 26 2020, 8:30 a.m. - 4:30 p.m.
Outdoor Recreation - Caserma Ederle Bldg. 249 Google Map
You can expect to get down and dirty as we head underground to explore the dark tunnels of the Veneto's largest cave system, the Buso della Rana, with more than 34 kilometers of explored tunnels.
We will travel to the small town of Monte di Malo, just north of Vicenza. There we will meet up with our Club Alpino Italiano guides and get outfitted with helmets, headlamps and harnesses.
Clothing is not provided so please come prepared with clothes for the cave. The temperature in the cave is consistently about 50 degrees Fahrenheit. We will be underground for approximately four hours and recommend long sleeves and pants, and closed-toe shoes are mandatory. We highly discourage toe shoes as they do not adequately protect your feet for the terrain. Backpacks are not recommended as they are cumbersome for fitting through tight spaces. The guides will carry light items for you such as water, snacks or a camera.
Caving can be considered a moderately strenuous activity. The terrain is continuously rocky, slick and uneven. There are several unavoidable points that require either a full body crawl to pass through or scrambling up and down large boulders. Caves are formed by underground "rivers" and this cave is still very active with water! Be prepared for the water level to reach as high as your waist at points.
After returning to the surface, a simple but delicious picnic lunch will be provided outside the cave!
Please bring an entire change of clothes. You will be dirty and/or wet after caving. There will not be formal changing rooms at the cave, but we will turn the van into a mobile changing room. Likewise, there are no formal restrooms at the cave.
A note on weather: As previously mentioned, the cave is very wet and can still flood if there is too much rainfall. The guides will monitor water levels in the cave and inform us if it becomes unsafe for exploration.

Includes:
Transportation
Trip facilitator
Guide
Instruction
Equipment (helmets, headlamps and harnesses)
Local snack
Our Destination: Monte di Malo
Estimated Drive Time: 30 minutes each way
Departs:
Ederle Outdoor Recreation at 8:30 a.m.
Del Din Shoppette at 9 a.m.
What to Bring:
Warm clothes you are willing to get dirty/wet (athletic pants, synthetic shirt, etc.)
Hiking boots or closed-toe shoes (no 5-fingers)
Knee pads and gloves recommended
Complete change of clothes and shoes
Towel
Waterproof camera
Plastic bag for dirty clothes
Please Note re: COVID-19 Precautionary Measures:
All customers must provide their own masks and wear in accordance with the latest guidance
All customers not in the same family must maintain a 1 meter (3 feet) distance from others
Get signed up today for this exciting caving adventure!
Visit our facility page and scroll down to the Frequently Asked Questions (FAQ) sections to find answers to many of your trip and program questions.
Get updates, information and more! Follow us on Facebook.
Registration Info
Register with Outdoor Recreation in person or over the phone by calling +39 0444-71-4900 (DSN: 646-4900).
Open to ages 16 years and over.
Contact