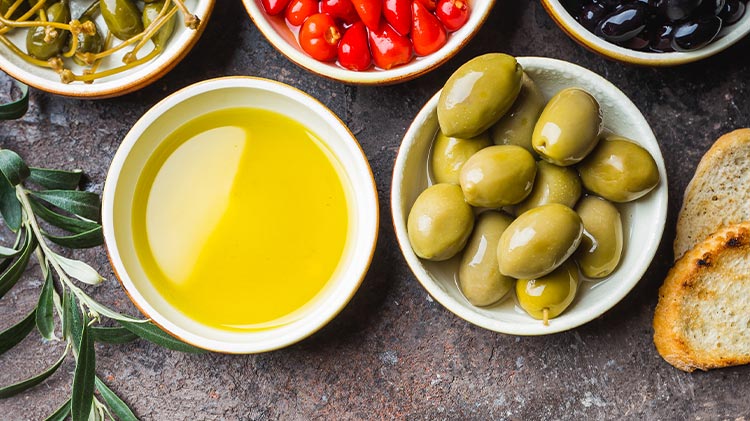 Olivame: The Olive Oil Game
Note: This event has already passed.
Date: Nov 9 2019, 8:30 a.m. - 3:30 p.m.
Outdoor Recreation - Caserma Ederle Bldg. 249 Google Map
Are you an olive oil enthusiast or expert? Maybe you're just passionate about a healthy diet or you're a vegetarian. In any case, Outdoor Recreation and Frantoio Bonamini want to put you in the right place to get all the answers and enjoy the finest olive oil!
What to Expect:
Outdoor Recreation will take you to nearby Bonamini who offers guided tours and educational visits to discover the fascinating world of Extra Virgin Olive Oil. While there you can enjoy "The Olivame: The Olive Oil Game" which is going on now!
You may ask, what is this about? Here's the gist:
Part 1 - Discovery
Find out more about the Bonamini's family, who has been in this business since 1965; three generations of Bonaminis have walked this floor and they all have something to share with you! You will then take a walk through the magnificent olive groves, discover the beauties of the olive oil production, be educated about the EVO's world and let us amaze you with something you've never heard or seen before.
Part 2 - The Game
You are going to go back in time, remembering the feeling of how it was being a kid and play a game focused on the olive oil world. It's going to be a timed game with a countdown and a final prize for the winner; and if you think it's going to be easy, you have definitely never taken extra virgin olive oil seriously. You will have to push yourself over the edge of a regular tasting; your nose must be the finest one, your mouth have to be as clean and pure as possible and clear your mind from all your external thoughts because you will beed to use that too. There will be many players but only one winner! Test yourself, show how good you are in gaming, prove that you have what it takes to be part of the Bonamini's family and be rewarded with a prize.
Part 3 - The Reward
After an enjoyable game and exposure to the amazing world of olive oil, we're sure you'll be tired. That's why we are offering a reward for all of you players and the chance to become a true and professional olive oil taster. Don't miss the chance to sample our extra virgin olive oils, along with our olive tapenades and our famous and acclaimed pesto, all served with fresh-baked bread!
Many other products are also available for tasting in the Bonamini store. Help yourself and find out what kind of olive oil lover you are.
Estimated Drive Time: 60 minutes
Departs: Ederle Outdoor Recreation
Includes:
Transportation
Guided tour
Olive oil game
Olive oil tasting
Not Included: Lunch
What to Bring:
Euro for purchases
Comfort items for bus
Camera
Comfortable, weather-appropriate attire
Water
Visit our facility page and scroll down to the Frequently Asked Questions (FAQ) sections to find answers to many of your trip and program questions.
Get updates, information and more! Follow us on Facebook.
Registration Info
Ages 16 and over only.
Limited space is available, reigster as soon as possible! Sign ups available over the phone, in person at Outdoor Recreation or by using the Sign Up button below.