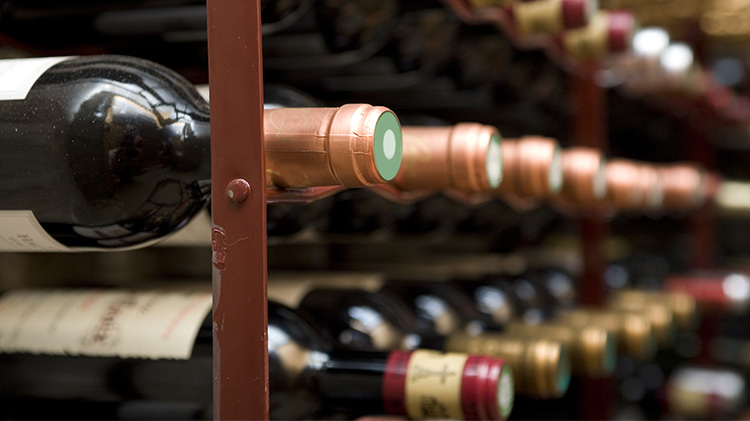 Wine Down Wednesday: Wine Tasting
Note: This event has already passed.
Date: May 16 2018, 8:15 a.m. - 2:15 p.m.
Now that you're in Italy, it's time to learn more about wines. Enjoy touring and tasting at a local winery with us. Wine production has always been an art, blessed by the characteristics of the local vines as well as by the favorable climate. In fact, you have probably heard from both friends and experts that any wine you like is a good wine. This is true only if simply enjoying wine is your goal. You don't have to do more than take a sip, give it a swallow and let your taste buds decide "yes" or "no."
It's true that figuring out what you like is an important component of wine tasting, but it's not the only component. Quickly passing judgment about a wine is not the same as truly understanding and evaluating it. If you're tasting properly, you will be able to identify the main flavor and scent components in every wine you try; you will know the basic characteristics for all of the most important varietal grapes, and beyond that, for the blended wines from the world's best wine-producing regions.
What to expect:
This trip is planned for everybody but we've particularly thought about the needs of parents. This wine tasting trip is scheduled so that those with children will have time to drop them off at school and still have time to make the departure of the trip. In fact, we've even planned this trip time so that you will make it back in time to pick them up from school!

Estimated drive time: 1 hour
Departs: Ederle Outdoor Recreation
Includes:
Transportation
Winery tour
Wine tasting
Finger foods
Trip facilitator
What to bring:
Euro for purchases
Camera
Activity appropriate clothing
Water
Snacks
Don't miss a chance to enjoy wine tasting while learning the process of making wine!
Visit our facility page and scroll down to the Frequently Asked Questions (FAQ) sections to find answers to many of your trip and program questions.
Get updates, information and more! Follow us on Facebook.
Registration Info
Adults 18 and over only
Register at Outdoor Recreation
Contact